Don't be a purpose seeker, be a purpose FINDER. This morning @helenaroth opened up our minds to the possibilities in being kinder to yourself, playful in your approach and curious in your intentions. In doing so, your purpose will have a much easier time finding YOU.
That's what they wrote a few hours after the fact, the lovely crew volunteering for Creative Mornings MAL. Purpose was the theme of this morning's workshop. I was asked last week if I wanted to host it, their first ever Creative Mornings MAL (as in Malmö) meetup over Zoom, and of course, the Swedish heritage of Pippi Longstockings made me say Sure, I'd love to!
And I did. Love it that is.
And it went really well!
And I've learned so much these past years, not in the lest in the past two months on The Creative's Workshop on how to run quite engaging and interesting and interactive workshops/meetings on and off Zoom, that it felt great to get to practice it first hand.
The theme, purpose, is an old friend of mine. I've written about it numerous times, clothing it in varying costumes, but at its core… same thing. Now, I didn't prepare full-on, I admit. I talked the theme and my idea of setup over with my contacts at CM MAL, and jotted down notes for myself simultaneously. Checked out a few of those old blog posts of mine, and flicked through The Book of Awakenings for some added inspiration, and then, early this morning when I woke up, I had a general outline on my mind. So I grabbed pen and paper to give myself a few possible stepping stones.
I used a few of those stepping stones. Some were left unused on the paper. And a few new ones popped up in the moment. And that is what I do best. That was made very clear last year when I did my Pecha Kucha; I do better when I riff. It requires the setting to be one where riffing is possible, of course, but that is also what attracts me. It's a frame that suits me. And having figured that out, is quite helpful as well.
And yeah. I do have a purpose in life. My why is to make a positive imprint, and the how that goes with it, is me being an agent of change. But most importantly, I didn't invent it. And I didn't search for it, but rather, it found me.
What about you? Have you found your purpose in life? Or has it found you?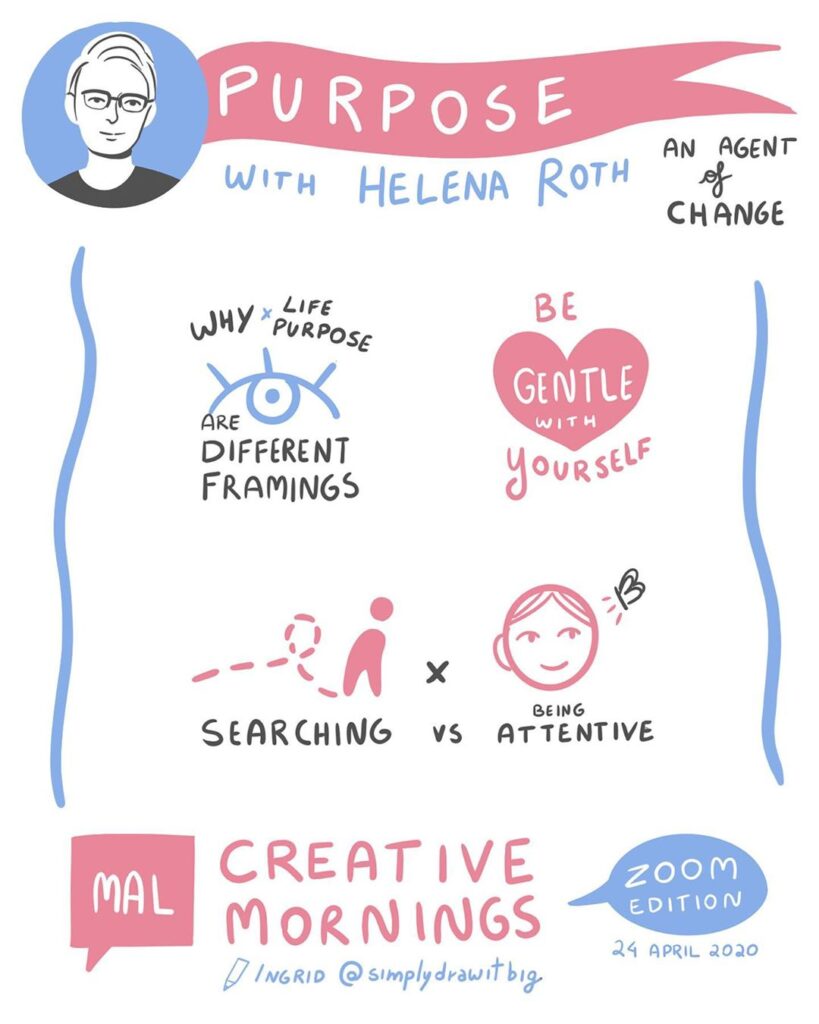 ---
#tankespjärn, for those who wish to discover. More. Other. New.