It's funny. A month passes so quickly. Two months even quicker.
It's been almost two months since my husband moved out, three months since he said he wanted to. Time sure flies.
I've tried to take extra good care of myself this past month. Making sure I sleep, eat well and get the nutrients I need, exercise, have fun, get sunshine and wind upon my face. I've had a massage as well as a facial (the latter something I've never ever experienced before. It was nice, very relaxing!). And basically, I try to listen within. Making sure I am silent enough to hear even the faintest inner whisper, softly informing me of what it is I need to sustain myself at this moment in time. 
It's been a month of high's and low's.
Right now, as I am sitting here by the kitchen table, typing away on my monthly reflection, I'm in the calmest state of mind, totally at ease, body relaxed, long slow breaths, ok with whatever might be. Two weeks ago, I was in pain. It hurt so much, thinking about what we once used to have, and I couldn't fathom how we let it slip away.
I know, my state of mind will keep on moving, back and forth, like waves hitting shore. Sometimes gently, gently, lapping away at the sandy slopes. Sometimes hurling itself with massive energy onto land, with a desperation, trying to grab a hold of as much as possible, before withdrawing with a vengeance, dragging sand and debris along out to sea.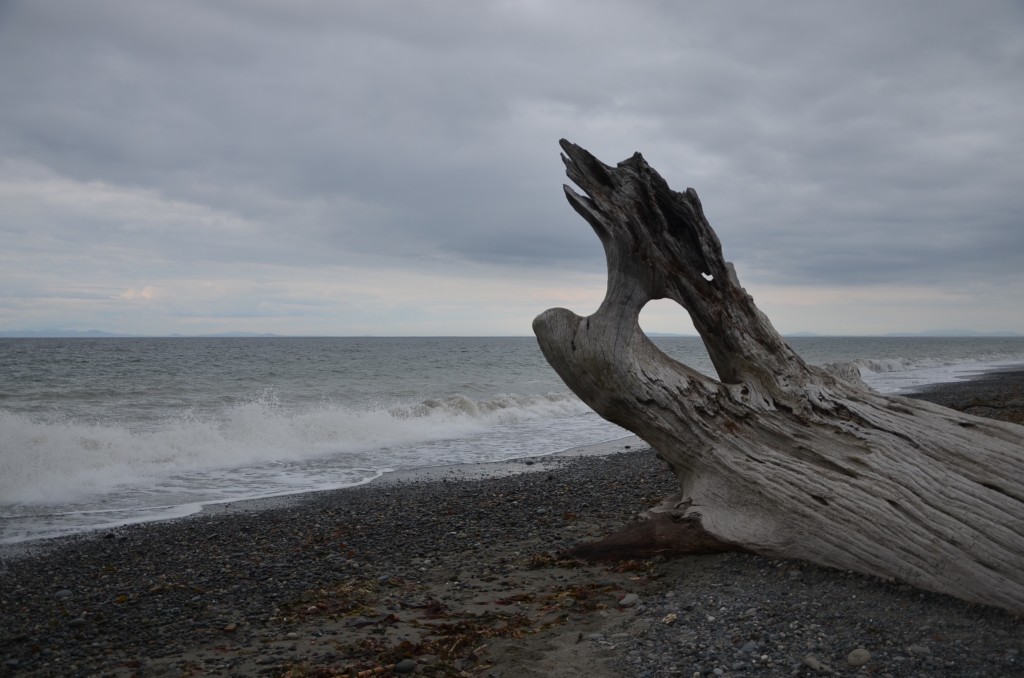 That's me. My emotional state. Sometimes like the gently lapping waves, sometimes with such fierce energy it's almost hard to contain within the boundaries of my physical body. And although the situation at hand might provide me with opportunities to experience the highest high and the lowest low more often than usual, it's still just a part of life. It's always like this. At least for me. My state of mind is fluid. In constant flux between high's and low's and everything in-between.
Noticing what the energy of the moment is, gives me a hint as to how much trust it's wise to put on my thoughts. In the extremes, both high's and low's, I'm no longer as prone to putting much value on my own thoughts and emotions. I mean, I don't disown them. I certainly feel what I feel when I feel it. But in general, if I'm low, the quality of my thoughts is generally low as well, and I have learned (oh boy, have I ever learned, the hard way!) not to put too much faith in them. Rather, I let them be, knowing it will pass. This too shall pass, as the saying goes. And it always does. The same goes for the high's of course, even though they are usually a lot more enjoyable.
These past months, I've had it all. And I've rolled with it, all of it. At times desperately wanting the pain to go away. All the while knowing that it will. In time. And that's comforting. This is me being very gentle towards myself, knowing this too shall pass. It's a deep knowing, and it is there always, throwing a shimmer even on the worst moments. Reminding me, that it will all be ok, that it is ok, even when it feels like it isn't. Reminding me, that even though it hurts sometimes, I am ok, because I always am; as is hubby, which is also a great comfort to know in all of this!