Last week as I stepped into the cold water of the ocean off the coast of Malmö in the south of Sweden, I had my phone with me. I've a habit to do that, now and again, as I record myself going in, staying in, sharing my experiences with cold bathing. What came out of my mouth that crisp spring afternoon, with sunshine and blue skies, as I was standing in the water, which, just like the air was around five degrees Celsius, was this: There is calm to be had.
The world has turned upside-down, for so many. A global pandemic is raging, and I fear that we've just seen the beginning of it. Cities, counties, countries and companies are closing down in varying degrees, and whatever was normal, no longer is.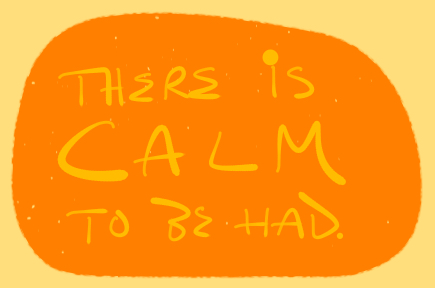 And.
With all that going on.
There is calm to be had.
It's easy to not experience calm right now.
I know that.
I see that.

I also know it's equally easy to experience calm.
I know that.
I see that too.
There are many things I have no say in.
What my government is –or is not– doing. Whether or not the school my youngest attends will stay opened or not, and what will happen next, neither locally nor globally.
No. Say.
But there are many things I have a say in.
In what I choose to do with my days. How I spend them, regardless of external constraints. What I read. What I listen to. What interactions and conversations I engage in. If I seek out Drama, or not. If I stick to routines (as best I can) that serve me and my wellbeing.
If I show compassion and care. To me. And you. And us.
A. Say.
There is calm to be had.
And it matters whether or not I choose calm. Or not.
Because I matter. Just as you matter.
Can I always choose calm?
Yes. I can.
But I don't.
Because I am human. And so are you. And that's the way it should be.
The choice is still there though.
There is –always and already– calm to be had.