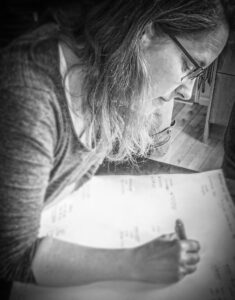 In twenty minutes, we had it together.
The outline of it at least.
What?, you ask, slightly confused.
Well.
A webinar that me and a few of my friends are putting together in a few weeks time. An event normally run live in May that we are turning digital, for obvious reasons. We started off thinking we'd simply run last year's presentation slightly tweaked… but when we looked at it, we realized that Nah, that won't do.
Doing things online instead of in the flesh, requires something else, something other.
So I asked for pen and paper, we gathered around the kitchen counter, and in twenty minutes, we had a plan of who's doing what when, and how to turn this event into something other, just like we wanted to. 
Now, I don't know about you, but surrounding myself with people like these, enriches my life beyond belief. This is a group of skilled, professional, warm, generous, smart and fun people, and I love having them in my circle of influence. Who's in yours?