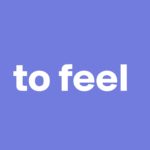 I sing in a choir. In this choir we have the luxury of having a wonderful choir master, Jens Eriksson, who is also a composer. A couple of years ago, he wrote a Stabat Mater for my choir, and it is the musical highlight of my life – I absolutely love this musical work.
In the sixth piece Fac, ut portem Christi mortem about three minutes in (the Spotify version), there's a sequence for the string quartet, and at 3:20 one of the instruments has a solo note, a high F (I think). This single note, lasting for a few seconds, is so beautiful that I cannot even keep my eyes open. I feel this note throughout my entire body; in a way I totally let myself float away on this note… while still being completely present to the sensation, with awareness of myself and the pleasure I take in being a part of this musical creation.
Allowing myself to feel, to enjoy, to take pleasure in what is, in the moment. Letting me experience what is there to experience, without drowning in the emotion. Being aware, being present, stops me from drowning, giving me an anchor of sorts, to my innate wellbeing. It makes me open to feel, to dare to feel it all.
This duality, of feeling fully, of experiencing, while at the same time witnessing the experience taking place. This is one way for me to be gentle with myself, as I am no longer afraid to feel what I feel.
---
Advent Calendar 2018 – number 6 of 24 – on the theme of being gentle.