Every month I take a digital sabbat (or two, or three) for at least 24 hours, sometimes more, a few times a bit less. I stop using my phone as the multimedia machine and powerful computer that it is, and revert to treating it as a phone with the added feature of texting. But that's it. I refrain from using social media, Spotify and pod-listening app's, Google, Netflix, checking email and everything else I do, using my phone (and, of course, my other devices also go unused during this time).
It's intentional, and I really enjoy these moments of change – because that's what they are to me. A type of shape-shifting occurs, where I go from having a digital mindset to going analog. Reading books (which I do a lot anyway) instead of watching something on Netflix or SVT Play, playing cards with the kid/s instead of blogging or commenting and sharing on social media, going for a walk with nothing but the sounds of nature (and mankind) in my ears as opposed to the latest pod, having people over for dinner, enjoying the company and conversation that takes place in 3D as a change from chatting in Messenger.
Digital is not bad, in the same way that analog is not good. But deliberately shifting from one to the other makes me more aware of what I do and how. It's the difference I am after, and it's the difference I revel in.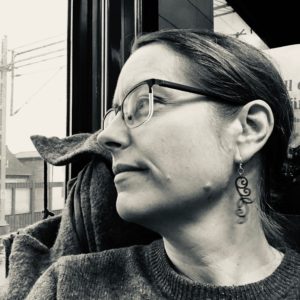 Going without my phone and other devices for a day or two makes me so enamoured with them when I start to use them again. The silence I experience during my digital sabbat is like going on a mini-retreat (free of charge). I like the juxtaposition of my experiences when I am "living my life as I normally do" and "when I don't", in the same way that I thoroughly enjoy taking a vacation in a small cottage with out electricity and/or tap water. Not necessarily how I want to live my life, but once in a while, certainly. Because it opens my eyes to the luxury of the life I live. Same with my digital sabbats, helping me be more grateful for all that I have.
---
Advent Calendar 2018 – number 8 of 24 – on the theme of being gentle