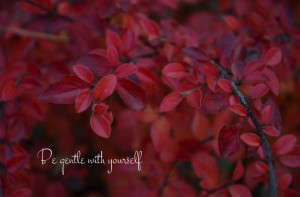 Just finished watching Avicii: True Stories.
Am at a loss for words.
Except, perhaps, these four words:
Be gentle with yourself. 
I was thirty-eight when I understood, that being gentle with myself is an option available to me, at all times. Or rather, that it was an option at all. It took me a few more years of practice to fully experience having that choice in any given situation.
I have a hard time understanding that it's possible to grow up, not knowing that it is not just possible, but a benevolent way to be with oneself. But I know it happens, as it happened to me. And maybe Tim didn't know either?