I've always been to impatient to ever train my cats to walk by the leash. However, several times I've lived with cat's who have been trained by others, and I've occasionally enjoyed taking a walk with them. But more than anything I enjoy taking a walk with a cat, as equal partners. Not putting the leash on, but rather, me headed out for a walk and a cat joining me. On their own volition.
Now that I think about it, I remember the walks I used to take with my cat Bilbo, who died, oh, quite a few years ago. Eight-nine years ago possibly? Anyway. He was a special cat and highly loved. Me and him used to go mushroom picking in the forest surrounding the small cottage in Småland that my extended family utilized many years ago. I would take the wicker basket on my arm, and head out, and he'd join me. We would continuously talk to each other, meowing back and forth, as we walked, loosing visual, but always within hearing distance. I enjoyed that so much.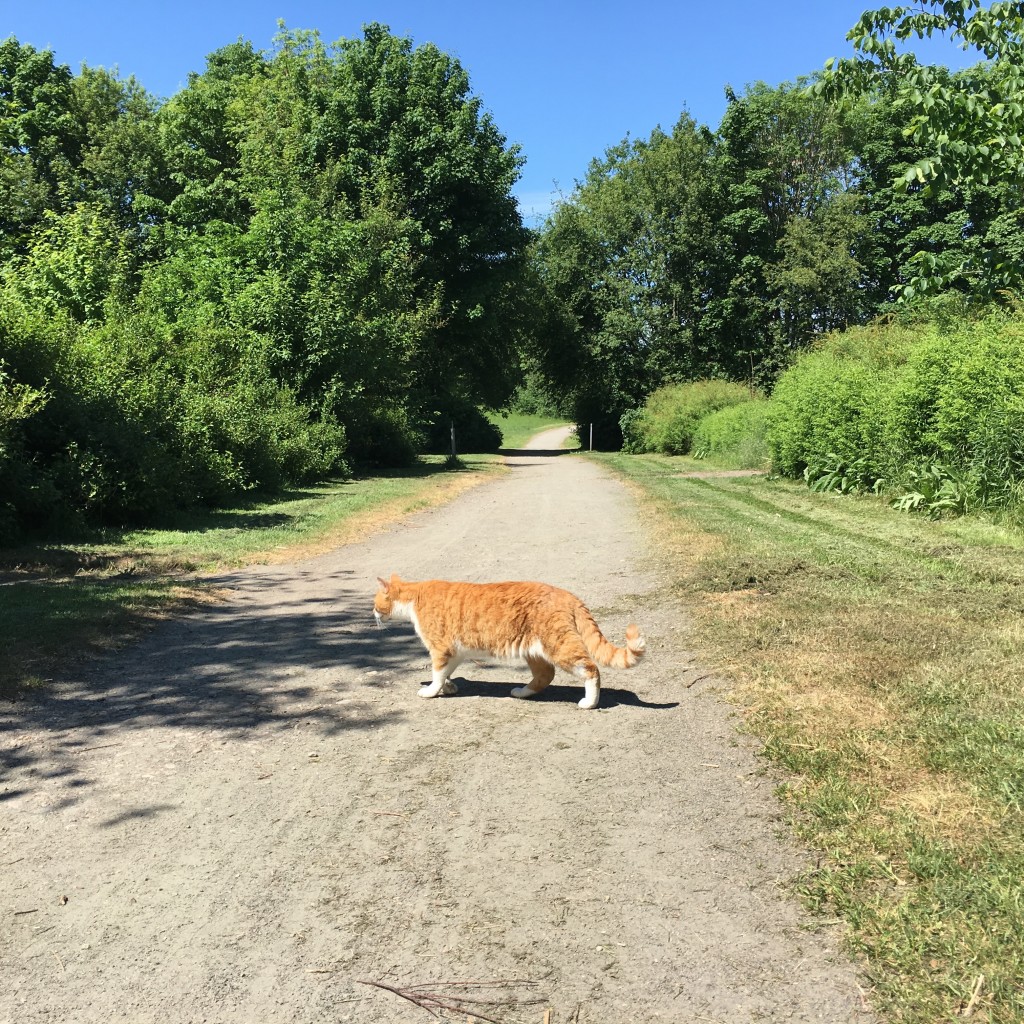 The other day, my three-year old cat Pop, who's only been with us since January 2016, came with me, as I headed out for an after-lunch-walk in Bulltofta, the recreational area across the street from where we live. And he did the same as Bilbo used to do. Kept talking to me, so I talked back. We passed the allotments, keeping in close contact.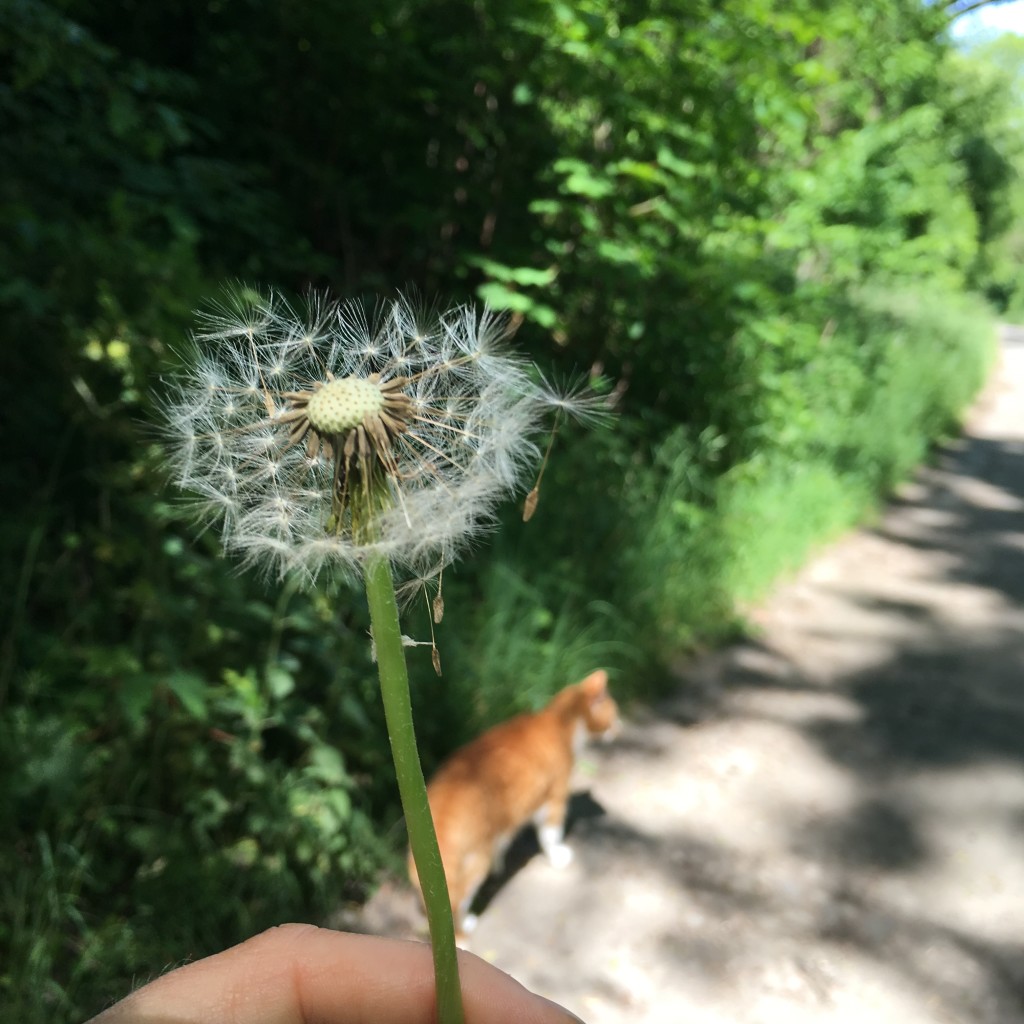 As I tried to walk along the gravel path, he disagreed with my choice and led me across the frisbee-golf field, up onto another path, where I marveled about the wondrous design of dandelions.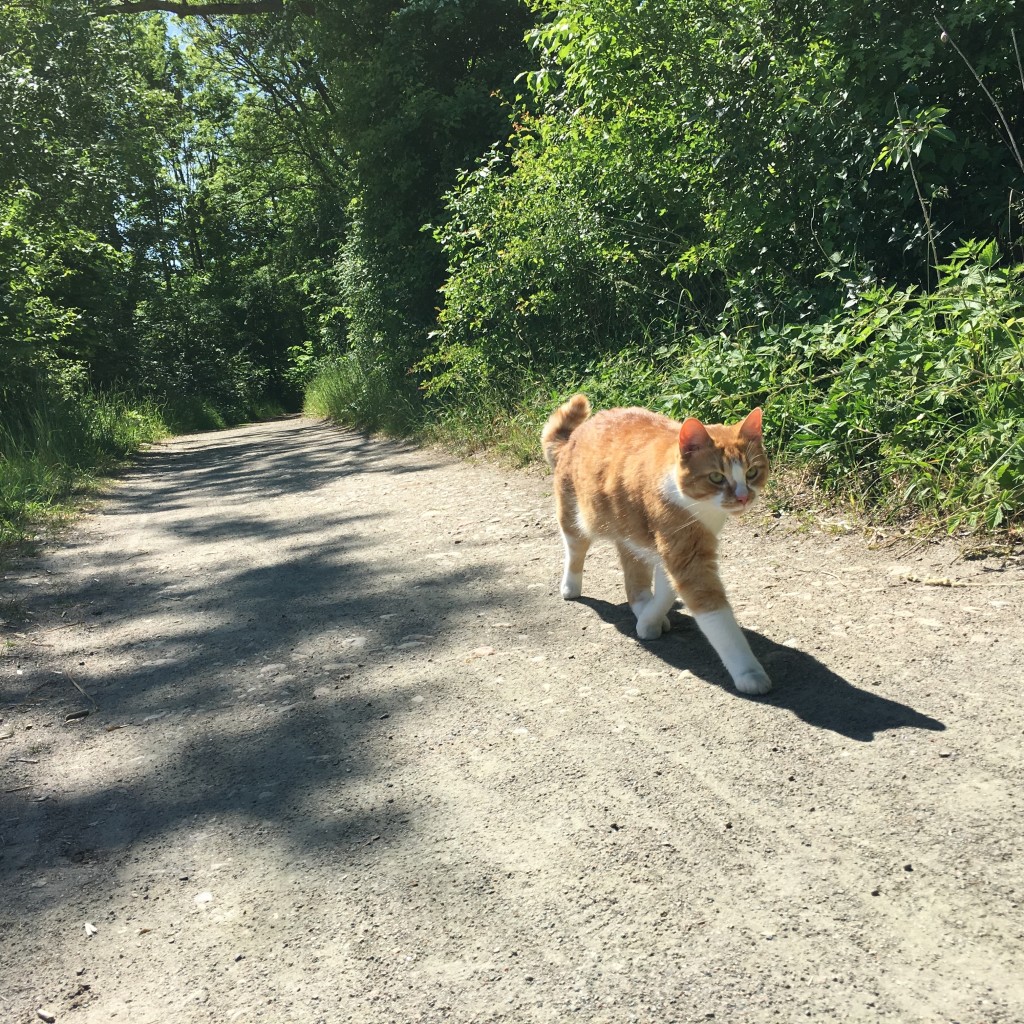 Most often I took the lead and he followed behind. Sometimes he had me retrace my steps, because he clearly found a better route for us. I obeyed, of course, and he was always right.
After roughly one kilometer walking together, he dumped me. I went to the library, and to the grocery shop, and he went his own way, on his walk-about in the woods.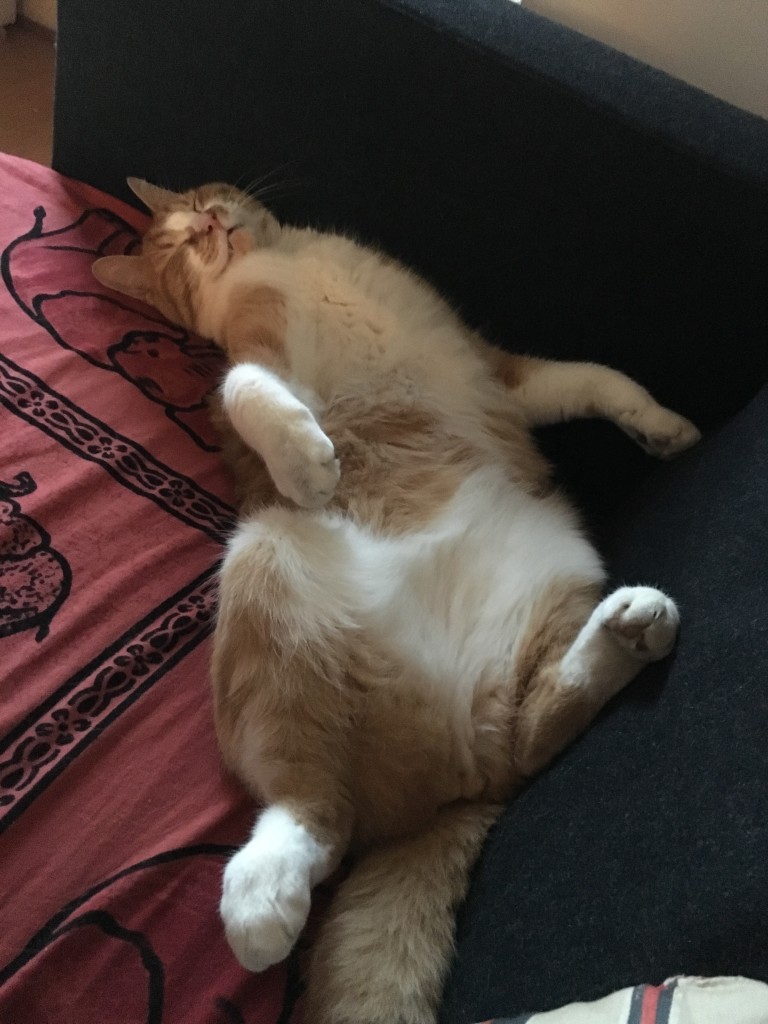 And then… a well-deserved rest on the sofa. What a treat, to have such a sweet presence staying with us, clearly enjoying our company, completely safe in the bosom of the family. How grateful I am that our paths crossed!