Rather than solve my issue with my podcast-player, I've started to listen to podcasts in another app, and hence, have a backlog of episodes to listen to from my favorite podcast shows, such as On Being and Good Life Project. Pressed play on the GLP-show with Glennon Doyle Melton, and felt now and again as if she's speaking my thoughts, my feelings, my fears, my beliefs and wishes. She is, in many ways, speaking my truth. How odd! And cool, at the same time.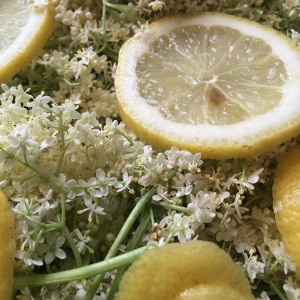 This is one of those times I wish GLP had transcripts of their shows, so I could serve you up a number of those hitting-me-straight-in-the-heart quotes by Glennon, but alas… I simply hope you will do what I did, and listen. I went elderberry flower-picking this evening, to make cordial, and had Glennon and Jonathan Fields accompany me.
She gives me cause to reflect upon relationships, on writing, on intimacy and being transparent, and about doing the next right thing, without explaining myself to others. And as I cannot stop myself from pressing play once again, here are a few snippets that speaks to me:
Relationships are hard work, because they make us face our stuff. 
I wanna figure out how to be my most intimate self with my most intimate relationships.
To do the next right thing and then not explain myself. The first step is to do it without first asking for permission, or consensus. […] The most bad-ass thing that a woman can do is just not explain herself.
In 2015 I ran a series on herothecoach.com with Sunday postings of podcasts to my liking. In 2017 I will be re-posting some of those blog posts, mixing them up with new podcast recommendations, such as this one.