Today when I checked the letter box, there was a notice that I had a package to pick up.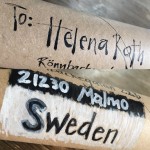 As I bought (too much) yarn from Yll o Tyll  the other day, and got an email yesterday that they had sent my order, that's what I expected. So when I saw the shop assistant bringing out a long tube, about 5 x 50 cm, my first thought was That's a funny way to package yarn. I wonder how they got them all in there? which was followed shortly by an Ah! It's my Soul Portrait from Vanessa! and a smile upon my face, as Vanessa manages to put beauty even into something as simple as writing my name and address.
Got home. Tore off the sticky tape at the ends. Managed to get the drawings out, and immediately rolled them out on the kitchen table, overfilled with joy: My Soul Portrait(s – Vanessa did two drawings – lucky me!).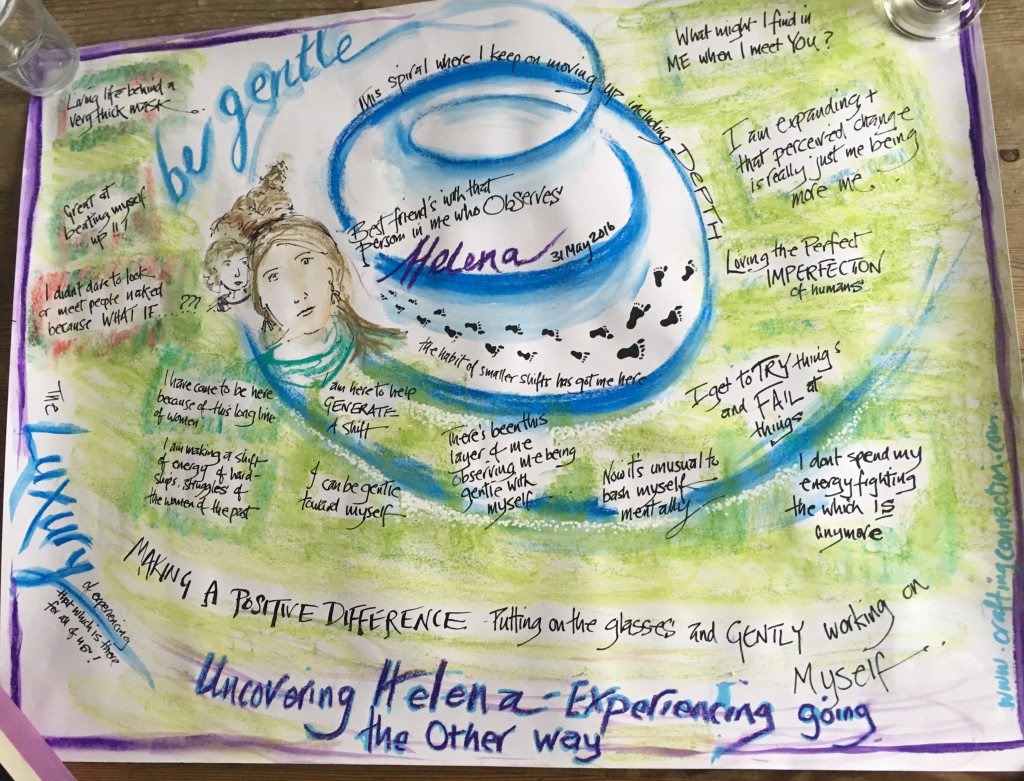 I will frame them and put them up on the walls somewhere in the house, that's for sure.
I still remember the feeling I had during and after the visual coaching session with Vanessa, and seeing my Soul Portrait brings it all back to me. If you are curious and want to get one of your own, get in touch with Vanessa at Crafting Connection, regardless of where in the world you live (as long as you speak either English or Spanish), as she works via SKYPE. It is, truly, an experience that I am grateful to have experienced.