A month of having wholeheartedness as my intention for the year.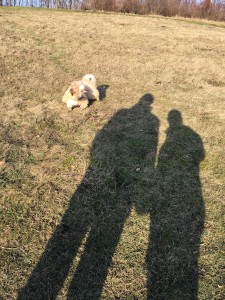 A month of breakthroughs.
Where me and my husband have made a decision to stay together while continuing to live apart.
Where I have seen patterns of old, patterns that no longer serve me or anyone around me for that matter. And just seeing patterns like this, means they start to fall apart, no longer the easiest route for my system to revert to when triggered. The path no longer represents the automatic and unconcious way ahead.
Where I see how easy it is for me to say Yes. To be open to opportunity, to possibility. Saying Yes, and learning new things. And yet. Also cramming my schedule. Knowing I can fit it all in, deliver the goods…. with the cost of putting myself on the backburner. As a solopreneur, once in a while this is a wise move. Given one thing: that I take extra care of myself these upcoming months, ensure I stick to my daily rituals, that so vitalize me, makes me nourish connections and be aware of the contribution I am bringing to the world.
A month of deep inner discovery and exploration. Of expansion. This word that so lights me up. It's like a balloon for me – filling with gas, rising higher and higher. Seeing more, encompassing more, taking in more. And at the same time, not just having focus on the "more", but also revelling in all that is. The mix of the new and the old, that which has been within me for a long time, and that which is new. In fertile soil, new things sprout from the collisions of new and old, growth results, and I, I am walking around in my internal garden, like a happy gardener, tending, caring for, watering and weeding, as needed.
A month that makes me grateful for being alive. For living and breathing. Wholeheartedly.